Youtuber Who Grew Up With Basen
15 Sep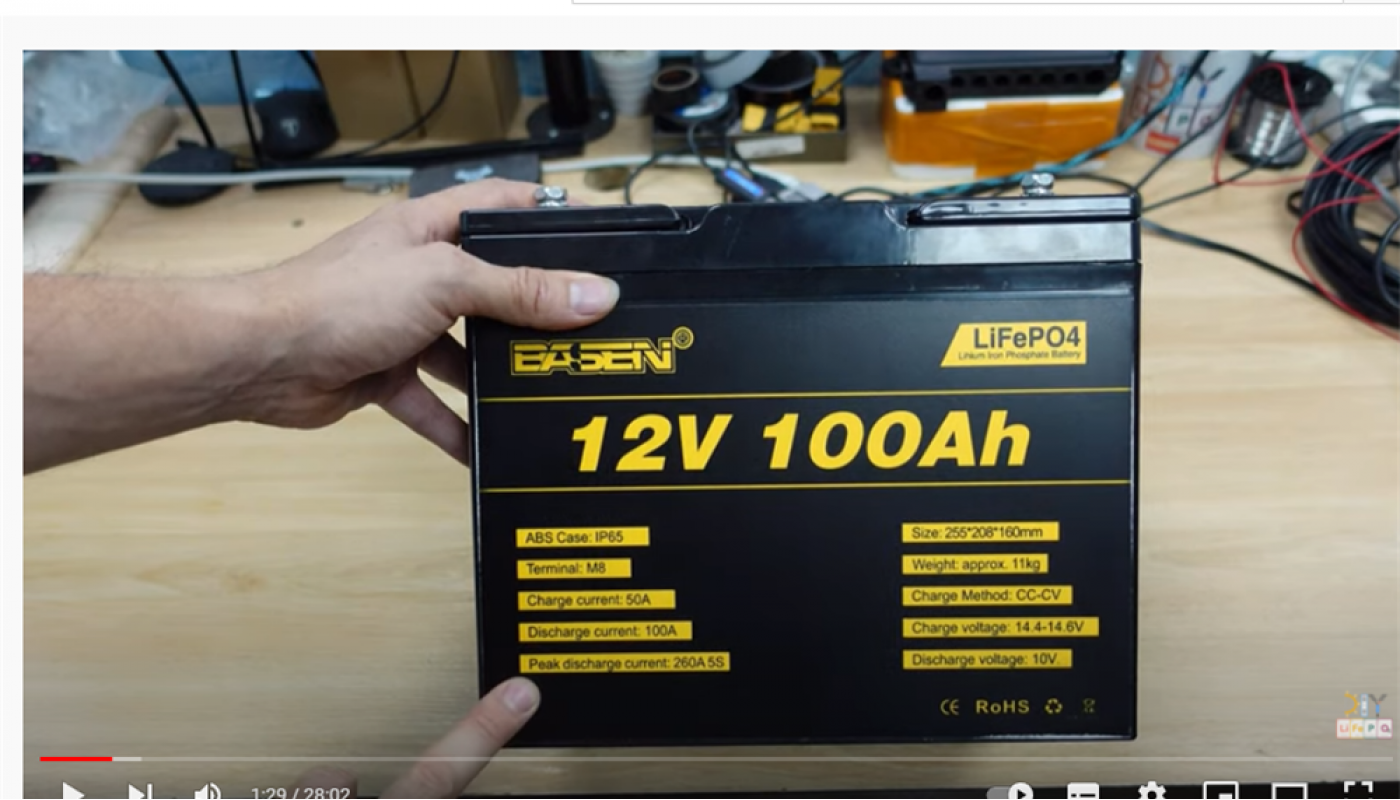 Posted By
0 Comment(s)
10945 View(s)
CASE
Cooperate with BASEN battery & battery pack to begin Solar business
The story between one Spain customer distributor and BASEN.

Thanks to the pandemic in 2020, the lifepo4 battery has exploded in the market. So many customers purchase batteries to DIY battery pack by themself. Juan is also the same. Juan is from Spain, at the beginning, he just purchased the 3.2v 272ah (hot selling item in our store now ) lifepo4 battery from our store in 2020. In that time, I just join in BASEN. And noted that the lifepo4 battery become a trend. We are tried our best to help the customers to purchase batteries. Then our store begin at that time.

After Juan got his batteries, he is very satisfied with batteries after testing. Then he want to do a part-time job to re-send battery in the DIY group ( a group that customer can share their store or experience for making battery pack, they will recommend some suppliers to other members). And first, he focus on the 3.2v lifepo4 battery, as the person in the group want to get higher capacity for the solar system, then we mainly popularize high capacity battery, such as below hot selling item in our store now also : 3.2v 272ah, 230ah, 280ah and 302ah battery with different brands. And then from a few people to dozens to hundreds of people interested in it. The Spain group become more popular. And Juan also become busy. And we also try our best to offer them good price, good quality of battery. We promise that we will test and check all battery ( voltage, capacity, internal resistance) before sending out, and we offer 5 years warranty, any problem of the battery during the shipping or warranty time without human damaged and wrong operation, we can offer replacement or refund.

Then in order to cooperate more items, when we push out new product: 12v series product, such as 12v 100ah, 12v 200ah and 12v 300ah battery pack ( of course we have more types, 12v 120ah, 12v 135ah, 12v 230ah, 12v 400ah to meet the requirement for more customers), he also recommend in the group in the first time. For new products, he wants more people to trust him, he also make a Youtube channel to introduce the battery and battery pack. And now when we get the new product, he will also take a videos to show them. And his youtube channel is getting more and more subscribers, especially for the video of BASEN 12v 100ah battery pack, the video has reached more than 20,000 views. (Tips: We will also update the videos of new products in our Youtube channel, welcome following to get more information: )