Wall-Mounted 51.2V 200ah LiFePO4 Battery Pack for Solar Energy Storage
07 Jun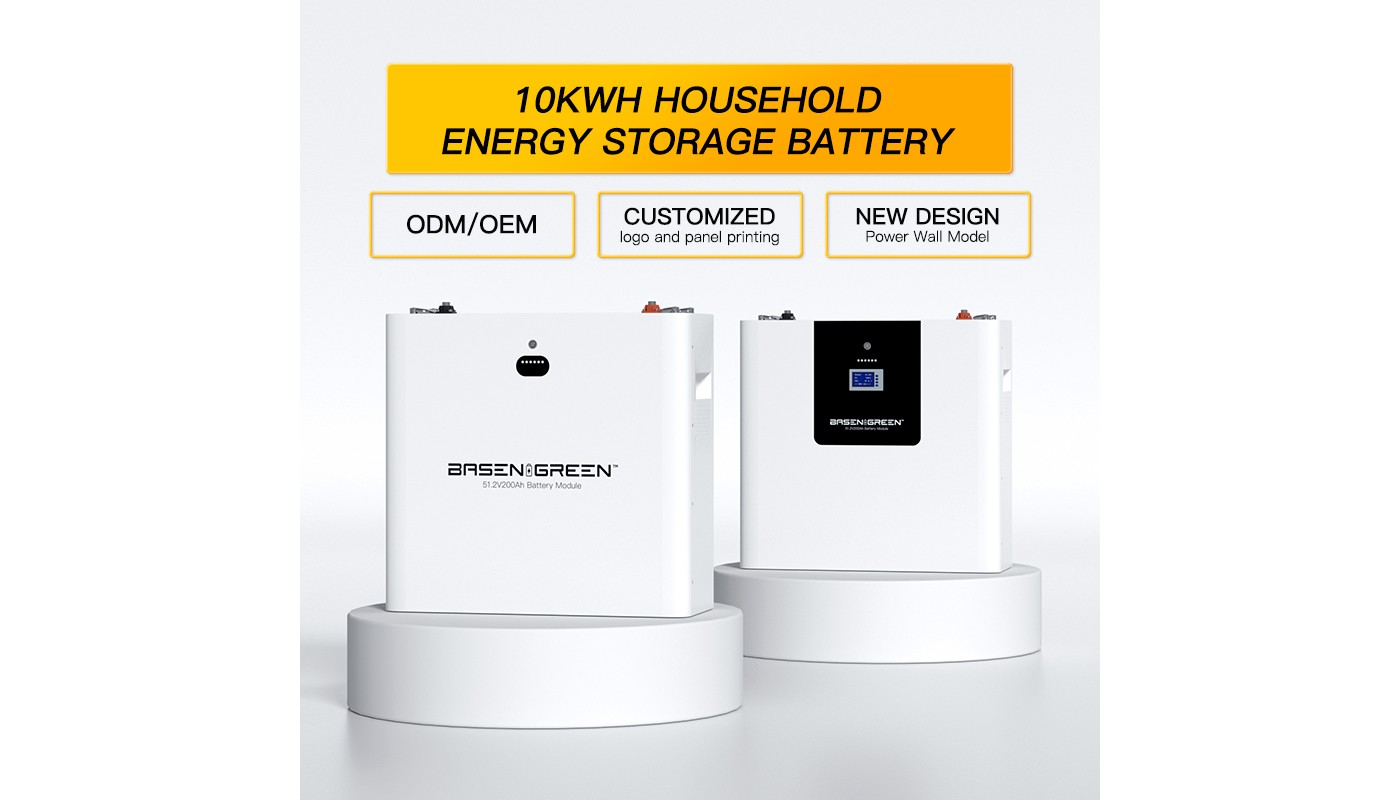 Posted By
0 Comment(s)
418 View(s)
NEWS
Introducing Our State-of-the-Art 51.2V 200Ah Lithium Battery: Unleash Power and Efficiency

Welcome to the world of advanced energy storage! We are thrilled to present our cutting-edge 51.2V 200Ah lithium battery, an exceptional solution that combines power, efficiency, and reliability. Get ready to experience a new level of performance and take control of your energy needs like never before.

Power Unleashed: Our 51.2V 200Ah lithium battery is designed to deliver an impressive amount of power, allowing you to meet the demands of various applications with ease. Whether you're powering residential or commercial systems, our battery ensures consistent and reliable performance, enabling your devices and equipment to operate at their best.

Energy Efficiency: With a remarkable round-trip efficiency of 98%, our lithium battery optimizes energy usage, minimizing wastage and reducing operating costs. Say goodbye to energy inefficiencies and embrace a greener future with our highly efficient solution.

Scalability at its Finest: Our battery offers maximum scalability, allowing you to expand your energy storage system effortlessly. You can connect up to 15 modules in parallel, tailoring the capacity to meet your evolving energy needs.

Compact and Convenient: We understand the importance of space optimization, and our lithium battery is designed with that in mind. Its compact dimensions and lightweight build make it ideal for indoor installations, ensuring a hassle-free setup.

Long-lasting Performance: With a remarkable cycle life of over 6000 times at 80% depth of discharge (DoD), our lithium battery guarantees longevity and reliability. It's built to last for 10 years, providing peace of mind and making it a cost-effective investment.

Intelligent Monitoring: Stay informed about the state of your battery with our built-in display, featuring a state-of-charge (SOC) status indicator and LED indicator for easy monitoring. The battery also supports communication via RS485, RS232, and CAN protocols, enabling seamless integration into your existing systems.

Enhanced Safety and Protection: Our lithium battery is equipped with comprehensive protection features. It has an IP55 protection rating, safeguarding it against dust and water ingress. With advanced temperature management mechanisms, the battery operates reliably in temperatures ranging from -40°C to 55°C, ensuring consistent performance in diverse conditions.

Trusted Compatibility: Our lithium battery is compatible with a range of top-notch inverters, including SMA, Victron Energy, Deye, Goodwe, Growatt, Sermatec, and more. Enjoy seamless integration and optimize your energy storage system for maximum efficiency.

At BasenGreen, we are committed to providing you with advanced energy storage solutions that empower you to take control of your energy usage. Our 51.2V 200Ah lithium battery embodies the perfect balance of power, efficiency, and reliability, ensuring you make the most of your energy resources.

Take the leap towards a brighter and sustainable future. Invest in our 51.2V 200Ah lithium battery today and unlock the true potential of your energy storage system.